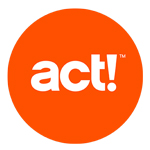 Act! Add Ons offer even more functionality…
If you have a need of any other functionality that Act! does not appear to support then contact us and we'll advise you the best way forward, possibly through the use of an add-on available from a number of suppliers or through some bespoke programming from our partner developers.
Add ons will only work with on premise Act! CRM and Act! Pro – add ons DO NOT generally work with web based Act! Premium Cloud
Our most popular Act! add on providers and products are listed below:
Seamless Opportunities
Produce rich Microsoft Word documents merging data from Company, Contact or Opportunity field. There are three versions – 'LITE', 'FOUNDATION' or 'ELITE' The version you require depends on the level of functionality required, all versions offer:
Unique Quote Numbering
Multiple templates
Automated linking of documents to Opportunity and linked Contacts
Compatibility with remote / subscriber databases
DIAL | IT
The Dial|It addon allows integration between Act! Premium Desktop and VOIP based telephony systems.
Make calls with one click from Act! CRM without dialing manually
Automatic contact detection and display for incoming calls
Record a history entry during the call and much more.
Your phone system will need to be tested for TAPI integration which we can assist with. We can provide the setup, installation, configuration and support for this valuable Act! addon.
Exponenciel Add ons
We re experienced in implementing the great range of extremely popular Exponenciel add-ons for Act! the most popular being:
Automatic Field Calculations offers far superior and flexible calculating functionality than that built-in to Act!
Excel Quote Invoice Maker

allows you to produce complex documents based on a mix of any Contact, Company and Opportunity fields

Advanced Layout Tools Pack which allows you to create much more efficient on-screen layouts

Simply Postcode
Insert a full address into your Act! contact record via a Post Code lookup. This addin uses validated Post Office address data and not Google data which is not as accurate.