Job Centric Act! Database for a Commercial Decorating Company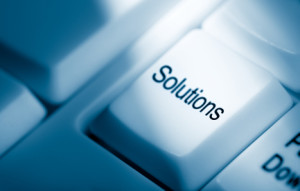 The challenge……….
This London based client was operating a mainly paper based system to manage a large volume of major decorating and building fit out jobs for the construction industry. This was deemed unwieldy, inefficient and time consuming to track and trace progress and people involved on each job.
After consultation Act! was chosen as it offered a cost effective solution to the problem at hand as opposed to an industry specific job management system.
Our solution………..
Act! can be used in other ways than just recording "contacts" In this instance our solution was to configure a 10 user installation of Act! as "Job Centric" to manage the large volume of information required for each job undertaken.
The setup required the use of many additional fields and document templates within the database specific to the nature of individual jobs. This enabled hard copy job sheets to be produced from Act! containing all job information and contact details for people such as Quantity Surveyors and Building Managers for site staff to refer to. The system was also used in the traditional "Contact Centric" manner to record staff training records in order to maintain compliance with H&S regulations.
The benefits………
Our solution provided:
Major improvements to the overall efficiency and an immediate view of relevant contacts relating to individual jobs and job status
Check out our business Facebook page for regular updates on current Act! Database development projects we are working on:

What do you need Act! to do?
Please call us for a no obligation discussion if you have a database requirement, our experience and expertise means that we can provide a rapid assessment to confirm whether Act! could be suitable to your requirements and your business. If you are considering so-called 'free' CRM applications always consider the implications of where your data is held, especially if it is sensitive personal data, and can you get access to your data if you decide to move to another application at a later date. Call to discuss the implications of cloud vs 'on premise' CRM.