Act! Database for Nottingham based client providing Personal Assistants and Payroll Services to Clients on the Direct Payments scheme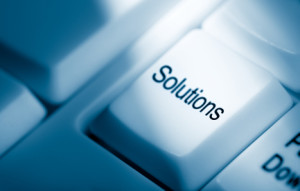 The challenge……….
This client specialises in the provision of Personal Assistants, Payroll Management and Bank Account Management to their clients who are in receipt of Direct Payments from the Local Authority. They required a CRM database that would hold a considerable amount of detailed information relating to the Clients and Personal Assistants and show the relationships between the various parties.
Our solution………..
An Act! database was chosen as the core system for a 6 user system in a hosted desktop environment. The database required heavy customisation to ensure that all of the relevant information was captured and presented to the users in a structured manner.
In addition to holding client information the database also needed to record detailed data relating to the Personal Assistants in terms of their availability for work, their training records and which Clients they had worked with.
To manage the required to track funding status and costs the Exponenciel Automatic Calculations add in was also installed.
The benefits………
The Local Authority requires regular status reporting on all Direct Payments cases to ensure service levels are being met. Prior to the implementation of Act! our client was primarily based and reporting was a time consuming process taking up a unnecessary  amount of administration time. The Act! database holds all the relevant information around dates and key milestones to simplify report generation.
Check out our business Facebook page for regular updates on current Act! Database development projects we are working on: 

What do you need Act! to do?
Please call us for a no obligation discussion if you have a database requirement, our experience and expertise means that we can provide a rapid assessment to confirm whether an Act! Database could be suitable to your requirements and your business. If you are considering so-called 'free' CRM applications always consider the implications of where your data is held, especially if it is sensitive personal data, and can you get access to your data if you decide to move to another application at a later date. Call to discuss the implications of cloud vs 'on premise' CRM.