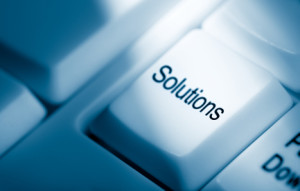 The challenge:
CFDPSS are a public sector charity organisation in Kent responsible for managing the Direct Payments services provided to the families of disabled children. They recognised the need for a database system which would track all the parties involved in the delivery of services to the children and monitor the regular process reviews and transition through to adulthood. They had been running their service through the use of numerous spreadsheets which caused delays in reporting due to the use of unstructured and disparate data.
Our solution:
We created an ACT! Direct Payments database for CFDPSS extremely rich in fields and functionality to record all data relating to all aspects of the processes and parties involved in managing and working with the disabled children and their families.
This included the CRB, and potentially VBS, status of all parties that are involved in the care and support of the children. We also provided automatic data calculations with the use of Abacus, another versatile ACT! addon product to assist in forward planning activities. We then cleaned and imported their historical data from multiple Excel spreadsheets.
The benefits:
CFDPSS now have one system in which all information is recorded in— one systems, one version of the truth.
With strong use of drop down fields wherever possible data entry time is reduced and reporting preparation time and data quality is dramatically improved.
The improvements to the operation of the organisation have been dramatic – see our Testimonials page
What do you need Act! to do?
Please call us for a no obligation discussion if you have a database requirement, our experience and expertise means that we can provide a rapid assessment to confirm whether Act! could be suitable to your requirements and your business. If you are considering so-called 'free' CRM applications always consider the implications of where your data is held, especially if it is sensitive personal data, and can you get access to your data if you decide to move to another application at a later date. Call to discuss the implications of cloud vs 'on premise' CRM.