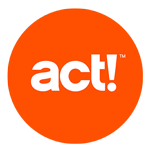 This Privacy Notice sets out most of your rights under the new regulation. This Privacy Notice is to inform you how Project Support Ltd promises to look after your personal information. This includes what you tell us about yourself, your business and what we learn by having you as a customer, and the choices you give us about what marketing you want us to send you. This notice explains how we do this and tells you about your privacy rights and how the law protects you. Should we ask you to provide certain information by which you can be identified when using this website or when you contact us by email or by phone it will only be used in accordance with this Privacy Notice. Project Support Ltd may change this Privacy Notice from time to time by updating this page. You should check this page from time to time to ensure that you are happy with any changes. Project Support Ltd is registered with the Information Commissioners Office – ZA304183
Our Privacy Promise
We promise:
· To keep your data safe and private.
· Not to sell your data or pass it to a third party without your permission.
· To give you ways to manage and review your marketing choices at any time.
How the law protects you
As well as our Privacy Promise, your privacy is protected by law. Data Protection law says that we are allowed to process your personal information only if we have a lawful reason to do so, this includes sharing it outside of Project Support Ltd. The law says we must have one or more of these reasons: To Fulfil a Contract we have with you, or when it is in our Legitimate Interest, or when you Consent to it, or when it is our Legal Duty. A legitimate interest is when we have a business or commercial reason to use your information, but it must not unfairly go against what is right and best for you. If we rely on our legitimate interest, we will tell you what and why that is.
Personal Information we may collect and process
Your name and business contact information including email address, postal address and phone number and the reason for contacting us, including any relevant software information in relation to your enquiry. We may need to collect personal information under the terms of a contract we have with you. If you choose not to give us this personal information, it may delay or prevent us from meeting our obligations. It may also mean that we are unable to perform services requested and could mean that we cancel a product or service you have with us. Any data collection that is optional would be made clear at the point of collection.
Where we collect personal information from
We may collect personal information about you (or your business) from these sources:
· When you enquire via email or via our websites about our services and products
· When you talk to us on the phone or face to face
· In emails and letters
· In customer surveys
· Via social media
· Our software partners
· Our IT Partners
· Networking referrals
How long we retain your personal information
We will keep your personal information for as long as you are a customer of Project Support Ltd. After you stop being a customer, we may keep your data for up to seven years after the last financial transaction.
· To respond to any questions or complaints.
· To ensure our CRM data aligns to our accounting records.
· To support any accounting or tax related enquiries
Why do we need to process personal information
We require this information in order to understand your requirements and respond to your enquiry correctly, efficiently and accurately. Here is a list of all the ways that we may use your personal information, and which of the reasons we rely on to do so. This is also where we tell you what our legitimate interests are.
· To manage our relationship with you or your business.
· To develop new ways to meet the needs of our customers, their needs and to grow our business.
· To perform our marketing activities.
· To provide advice and guidance about our products
· To collect and recover money that is owed to us.
· To deliver of our products and services.
· To run our business in an efficient and proper way. This includes managing our financial position, business capability, planning, communications, corporate governance, and audit.
· To exercise our rights set out in agreements or contracts.
· To fulfil a contractual obligation.
· It is in our legitimate interests.
· It is our legal duty.
· Keeping our records up to date, working out which of our products and services may interest you
· Developing products and services, and what we charge for them.
· Defining types of customers for new products or services.
· Seeking your consent when we need it to contact you.
· Being efficient about how we fulfil our legal and contractual duties.
· Keeping you informed about important product updates and changes
· Complying with regulations that apply to us.
Groups of Personal Information
We use many different kinds of personal information, and group them together like this.
Type of personal information
· Description, Contact Your name, Business name, mailing address, email address, phone numbers etc.
· Contractual Details about the products and/or services we provide to you.
· Transactional Details about financial transactions between us.
· Technical Details on the devices and technology you use, and how you use our products.
· Communications Records of any communications between us via, emails, telephone and meetings including meeting notes
· Open Data and Public Records Information about you or your business that is openly available on the internet such as website url's
· Consents Any permissions, consents, or preferences that you give us. This includes marketing preferences.
Data sharing
We may need to share your personal information with other partner software companies for the following reasons:
· Software registration
· Software registration enquiries
· Technical issue resolution
· We will only share this information with your consent
Sending data outside of the EEA
We will only send your data outside of the European Economic Area ('EEA') to:
· Follow your instructions.
· Comply with a contractual obligation – such as software registration
· Transfer it to organisations that are part of Privacy Shield. This is a framework that sets privacy standards for data sent between the US and EU countries. It makes sure those standards are similar to what is used within the EEA.
Marketing
We may use your personal information to tell you about relevant products and offers via email marketing:
· The personal information we hold about you, and your business, will determine what products and services we think may be of interest to you or your business.
· We can only use your personal information to send you marketing messages if we have either your consent or a 'legitimate interest'. Legitimate Interest is when we have a business or commercial reason to use your information and believe that there is a clear reason to make you aware of something that may be of genuine interest to you. We will only do this if we believe that it is not against what is right and best for you.
· You can ask us to stop sending you marketing messages by contacting us at any time or choosing to 'unsubscribe' from our emails.
· If you choose to unsubscribe from our email marketing communications you will still receive important information such as changes and updates to your existing products and services, quotations and invoices
· We may ask you to confirm or update your choices, if you take out any new products or services with us in future. We may also ask you to do this if there are any future changes in the law.
· If you change your mind about your marketing choices you can update your choices at any time by contacting us via our contact form
How to get a copy of your personal information
You can access your personal information that we hold by using our contact form Let us know if your personal information is incorrect
You have the right to question any information we have about you that you think is wrong or incomplete. Please contact us if you want to do this. If you do, we will take reasonable steps to check its accuracy and correct it.
What if you want us to stop using your personal information?
You have the right to object to our use of your personal information, or to ask us to delete, remove, or stop using your personal information if there is no need for us to keep it. This is known as the 'right to object' and the 'right to be forgotten'.
There may be legal or other official reasons why we need to keep or use your data.
We may sometimes be able to restrict the use of your data. In this situation, we would not use or share your information in other ways while it is restricted.
How to withdraw your consent
You can withdraw your consent at any time. Please contact us if you want to do so.
If you withdraw your consent, we may not be able to provide certain products or services to you.
Cookies
Our websites use cookies – small text files that are placed on your machine to help the site provide a better user experience. In general, cookies are used to retain user preferences, store information for things like shopping baskets, and provide anonymised tracking data to third party applications like Google Analytics. As a rule, cookies will make your browsing experience better. However, you may prefer to disable cookies on this site and on others. The most effective way to do this is to disable cookies in your browser. A cookie in no way gives us access to your computer or any information about you, other than the data you choose to share with us. You can choose to accept or decline cookies.
Links from our website to other external websites
Our website contains links to other partner websites of interest. However, once you have used these links to leave our site, you should note that we do not have any control over that other website. Therefore, we cannot be responsible for the protection and privacy of any information which you provide whilst visiting such sites and such sites are not governed by this privacy statement. You should exercise caution and look at the privacy policy statement applicable to the website in question.
Document History and version control
Document purpose: Describes how your personal information is used by Project Support Ltd
Document Version: V1.3
Document Date: 11 March 2023.