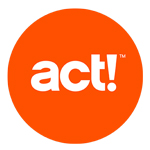 Act! Marketing Automation (AMA) is available to Act! CRM subscription customers, all subscription users have access to the Basic tier.
Marketing automation refers to the technology or software that allows businesses to harness smart and automated workflows to enhance productivity and deliver better prospect and customer experiences. By using state-of-the-art marketing automation software, you can get a panoramic view of prospect activity (by integrating it with your Act! database) recognise the hottest leads and prioritise them, deliver a personalised customer experience and generate actionable insight from data to make prudent business decisions.
Unlike email marketing systems which only offer basic and bulk emailing, marketing automation tools offer a wide variety of advanced features.
Campaign Management
Optimise your customer lifecycle from initial engagement to retention and loyalty with automated outreach in each step. Let Act! Marketing Automation do the work for you with response-driven nurture marketing campaigns all emails are sent to targeted Group lists in Act! automatically. Campaigns are triggered based on criteria that you define, leading recipients down a highly personalised path.
Setup simple ad-hoc email blasts or drip marketing campaigns for one-off or single path communications as needed. Share campaigns on your social sites to extend your reach or embed social links in your campaigns to drive traffic to your social networks.
Visual workflow designer
Setup custom nurture streams with the visual campaign workflow designer, providing a graphical representation of your communication flow. You can preview email campaigns before sending them, with both mobile and desktop views to ensure your images and content render perfectly.
Lead capture, scoring & nurturing
Grow your audience with effective lead capture forms and surveys that feed contacts and responses into Act! automatically. Advanced forms and surveys allow further actions in Act!. Notify Act! users and create Act! activities and opportunities automatically as recipients respond.
Identify your most interested prospects with lead scoring based on campaign engagement, survey/web form responses, and website interactions. Prioritised leads are pushed into Act! groups automatically for easy sales follow-up.
Automate workflow between sales and marketing to maximise engagement at every phase of the customer journey. Watch as Act! Marketing Automation turns real-time response metrics into sales actions—alerting you of new prospects, prioritising follow-ups, and delivering a composite view of customer engagement in a single solution. Notify Act! users via email and create Act! activities and opportunities automatically based on campaign and website interactions or completed lead forms and surveys.
Real-time response metrics & actionable customer insights
Understand what's working and how you can improve your marketing strategy over time with real-time metrics covering opens, clicks, and comparative stats per campaign. Individual campaign results automatically push to Act! contact records for a detailed interaction history. Perform A/B tests to pinpoint your most impactful subject lines and content to continually improve the effectiveness of your campaigns.
Identify known prospects on your website in real-time to engage with them when they are most interested, because web visits feed into lead scoring profiles and create activities for sales follow-up in Act! automatically.
Act! Marketing Automation Plans & Features
There are four Act! Marketing Automation plans: Basic, Select, Complete & Advanced, all subscription users have access to the Basic tier
Basic allows up to 2500 email sends per month, Select includes 25,000 emails p/mth, Complete includes 50,000 emails p/mth and Advanced includes 100,000 emails p/mth. Although additional blocks of 2500 emails are available to users on the Basic plan there is a maximum monthly amount of 10,000 email sends. Users wishing to send more than 10,000 emails per month must upgrade to the most suitable plan.
Note: Professional, Premier and Ultimate refer to retired Act! Growth Suite plans which are not available to new users.
| | | | | |
| --- | --- | --- | --- | --- |
| AMA Feature & Benefit | Basic | Pro or Select | Premier or Complete | Ultimate or Advanced |
| Emails Per Month | 2500 | 25000 | 50000 | 100000 |
| Email marketing | | | | |
| Interactive template editor & 170+ templates | | | | |
| Mobile & desktop preview | | | | |
| Drip marketing (only action type is Emails) | | | | |
| Visual workflow designer - Action Type limited to Emails | | | | |
| Email tracking & Metrics | | | | |
| Campaign Calendar | | | | |
| Deliverability & compliance tools | | | | |
| Turnkey Campaigns | | | | |
| HTML Email Editor | | | | |
| Social sharing | | | | |
| Landing pages & lead capture | | | | |
| Surveys | | | | |
| Drip Marketing with Multi-stage campaigns | | | | |
| Response driven nurture marketing - fully functional. | | | | |
| Visual Workflow Designer - all action types | | | | |