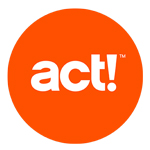 Act! Consultancy & Database Design
To get the best from your investment in Act! it should be tailored to suit your business needs. This includes adding the fields you need, removing the fields you don't need, improving the design of screen layouts to make them user friendly and modifying reports all to ensure that data entry and retrieval user friendly and efficient. This is where our expertise makes a difference, providing a service which we believe has the edge on our competitors.
Our Act! consultants are fully certificated in all versions of Act! and Act! Marketing Automation.
Whatever your type of business we can customise Act! to integrate and improve the day to day operation, business processes and practices. We enjoy the challenge to help you find a solution to your business process problems.
Check out our Case Studies