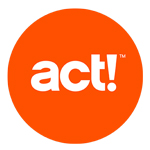 Use Custom Tables For Additional Data Needs
CUSTOM TABLES & INDUSTRY TEMPLATES
WHAT CAN CUSTOM TABLES OFFER YOU OVER AND ABOVE A STANDARD ACT! DATABASE ?
Unlock the full potential of Act! using Custom Tables and Industry Templates in Act! CRM
The Custom Tables Manager provides maximum adaptability so you can bring complex data sets, unique business processes, and specialised industry practices together in Act! to manage your business.
But unlike spreadsheets, you can associate individual table entries to Act! contacts, companies, groups, and opportunities for easy reference.
Plus, you get the benefits of CRM to action on the data—create activities and to-dos, send follow-up emails, engage in informed sales conversations, and more.
An example solution would be to have a 'Contracts' table, with associated child table called 'Job Tickets' – using this approach you could have the Contracts table linked to Contacts and Companies, and when a call is logged for a Customer with a Contract a Job Ticket is created.
We've developed a Custom Table solution for one of our clients in the Business Improvement District sector where they were managing multiple BID's. The database had to manage the relationships between Hereditaments, Property Owners and Property Occupiers.
This design catered for the scenarios where one Property Owner could be linked to multiple hereditaments across multiple BIDS, and a hereditament could be linked to multiple contacts – each with different responsibilities.