---
Act! Marketing Database for a Hotel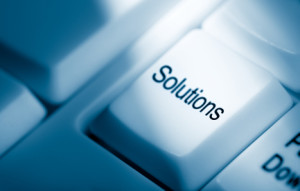 The challenge……….
The Initial requirement from this very large hotel was to setup an Act! database for their marketing team. This was to use a standard "Contact Centric" approach and structure.
Whilst on-site our consultant recognised the need for a repairs and maintenance system within the hotel because the existing paper and manual process was prone to error and difficult to track and prioritise work.
The client agreed with this observation and we were subsequently asked to develop another Act! database to satisfy their additional requirements.
Our solution………..
Aside from the marketing Act! database another Act! database was created that was hotel "Location" centric. Every single room, corridor, inner area, outer area etc was created within Act! as a contact record.
When a fault or problem was reported the Hotel Reception created a task against the relevant location, prioritised accordingly, and assigned to the Maintenance Manager to action, tasks automatically appearing on the Maintenance Managers Act! screen.
A very simple solution to what had been a difficult problem for the client.
The benefits………
The Marketing Team benefited from the superb features that ACT offers.
The Maintenance Manager was able to manage, track and resolve maintenance issues in a much improved manner and subsequently offering an improved service to their customers
Check out our business Facebook page for regular updates on current Act! Database development projects we are working on:

What do you want Act! to do?
Please call us for a no obligation discussion if you have a database requirement, our experience and expertise means that we can provide a rapid assessment to confirm whether Act! could be suitable to your requirements and your business. If you are considering so-called 'free' CRM applications always consider the implications of where your data is held, especially if it is sensitive personal data, and can you get access to your data if you decide to move to another application at a later date. Call to discuss the implications of cloud vs 'on premise' CRM.